Shop
Welcome to our shop. We deliver worldwide from our base in Scotland, UK.
• Based in a dedicated office, we use regular hand-washing and sanitising gel when packing orders.
• After a short period of disruption due to new Scottish lockdown restrictions, we are back to daily dispatch to all destinations.
We hope you and yours are keeping well. Stay inside, wash your hands, play games.
If you'd like some sweet merch head to our RedBubble store: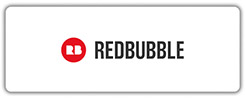 We also have a bunch of electronic and print-on-demand titles available at DrivethruRPG: