Shop
Welcome to the Handiwork Games web shop. We deliver worldwide from our base in Scotland, UK.
---
Update for EU customers: due to some changes in tax law in Europe many small companies outside the EU are stopping sending goods to EU countries. We have decided to trial remaining open to our EU customers, on the understanding that from July 1st all parcels sent to the EU from us will be subject to VAT and customs charges. Which may in turn cause delays. We're very sorry this is the case, and of course this is entirely out of our hands. We are not a large enough operation to justify the expenses involved in the IOSS system that would allow EU shoppers to prepay those charges. Apologies for the inconvenience this causes.
Retailers! If you're looking for images for our products for your website, head here, where we make a variety of high quality assets available.
---
If you'd like some sweet merch head to our RedBubble store: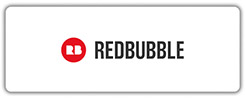 We also have a bunch of electronic and print-on-demand titles available at DrivethruRPG: